There is nothing I love more than a quiet afternoon at home with these littles. The girls are anxiously awaiting the
Spring Boutique
where they will have a little mini booth selling their paintings to help raise funds for the new Spina Bifida (katie's diagnosis) Association chapter opening in Orange County. They came up with their booth name "Kate's Paints and Ella's Pastella's!" Oh man, they melt my heart.
Speaking of melting hearts, these two let us sleep in Saturday morning and made us breakfast in bed! Toast with butter and orange juice to drink! yum! All on the vintage china given to me by my great aunt! I love the hearts, napkin and "tray".
Holy Smokes
Jr. Miss Wheelchair of California
is being crowned next Saturday!!! (for the record, I can't talk about it without crying, so I am just going to be a basket case next week)!
On Saturday the girls and I went out dress shopping for the big day! We found the perfect little outfit.
Grandma Nancy came with us and after dress shopping we had to get a Frosted Cupcake to celebrate finding the perfect dress!
oh yum! I love girls day out!!
It is always fun when we get to hang out with our good friends "Shally" (sally and Shane). We had a fun fundraiser/auction dinner at church last night to help raise money for the youth program. It turned out awesome and was a lot of fun! Sally is a surfer, snowboarder, rock climber, Wipeout gameshow winner, Former
rock star
, sky diver, the list goes on. I am non of those things, but yet we are still BFF's. I love it! She is such a dear friend to me. We are lucky to have "Shally" in our live!
Getting ready for the
Stock and Stuffers
boutique this week from Wed-Sat.
(1882 N. Placentia Ave. Placentia, CA. located at he corner of Placentia ave. and Bastanchury in the Joann shopping center)
While the girls and I were out shopping, the boys went kite flying. Carter was in heaven.
Speaking of boys.. this guy and I gave a little talk on "
Nurturing Marriage
" the other night. You can read more about it
here
.
It can get pretty busy over here, but I am really trying to work on slowing down and enjoying the sweet moments that life can bring.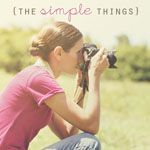 linking up!