What a wild week last week was.
It seemed like every hour was packed full.
But this weekend came and slowed me
WAY
down and made me stop and enjoy the simple things. I loved
every second
of this weekend spent with my bestest girlfriends on a overnight girls trip to Laguna Beach. I will blog more about that, but above are some of the photos I took enjoying the simplicity and calm that a weekend away will bring.
However, come Saturday evening I missed my littles and was excited to come home to them as their rested mama. This morning before church, the two little ones found a butterfly in the backyard.
I love how these pictures capture Ella's personality so well. She is so patient and sweet with Carter and she,
especially
, loves the simple things in life and her example teaches me to slow down and enjoy them too.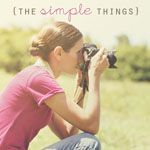 linking up with Rebecca

and


Lindsay