This weekend was rainy and cold and perfect.
After church the girls made up songs and stories and wrote them in their journal.
Here Katie is writing a story about fairies and it was darling!
Ella decided she wanted her own mailbox and so she made one!
We did a lot of yummy baking. Baking is always messy fun with little helpers!
We made cinnamon streusel muffins and they were gone before I could take a picture of the finished product! oh yum!
On Saturday morning we Celebrated St. Patrick's Day at Krispy Kreme
Nothing like a Sugar high to start the day!
Friday night was date night. Thai on Main (street in Seal Beach), Starbucks hot chocolate (zebra style) and Barnes and Nobel. A simple and relaxing date. We were home by 8:00 just in time for our favorite show "Shark Tank."
It was a simple and relaxing weekend which we all needed after a busy and sick week!
stay tuned,... I'll be posting about another fun baking project we did that was so easy and yummy!
XO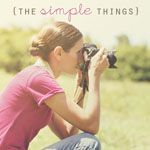 linking up with Rebecca.