Last weekend a few of us
tired moms
girlfriends had a chance to get away on a girls trip to Laguna Beach. My parents have a cute little
vacation rental
there and it just so happened to be open last weekend!
It was such a treat and the weather was ahhh-mazing!!
above: sat. morning breakfast at the cottage and walk on the beach and around main street Laguna.
(capri's: Simply Vera, sweater: Forever 21, purse: gift from mil)
On Friday we spent the entire day shopping. I have not done that in years!! The Irvine Spectrum has so many fun stores to shop in. We hit up Downeast Outfitters first and spent about two hours in there! They were having a crazy sale! After a morning of shopping we took a Diet Coke and cookie break for an hour just chatting. I loved not having an agenda and not being rushed and not having to worry about picking up kids from school on time. Such a treat in deed!
(Above Maxi Dress from Sears. I call it my "hysterectomy dress". After my hysterectomy, I could only wear dresses because the incisions on my stomach were so sensitive. So this dress always reminds me of that time).
Dinner at Olamendi's on PCH at Sunset.


Saturday morning breakfast at the Cottage.
Baja Omelet =oh yum!
We all look a little tired from staying up until 1:30 chatting! I love these girls so much. They are much more than just friends to me, they feel like sisters and I feel SO blessed to have them in my life.
I LOVED my weekend away with my dear friends and came home so rested and refreshed to my little family! This little guy was so cute when he saw me.
Melted my heart!
(Above: on our way to church. Dress: Downeast, Sweater: Forever 21)
~
Now, off to get out of my PJ's today!
Linking up with The Pleated Poppy
p.s.....
Are you coming?
and have you checked out the sneak peak here: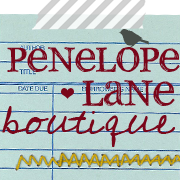 I am so super excited!!
XO